Master Program
Program Outline
Students gain in-depth knowledge through extensive theoretical and practical study, as well as gain relevant professional research skills. Students then become ready to use the knowledge and research methodologies they have learned to help build the sport industry.
Educational Goals
By developing students' theoretical understanding and practical abilities,the program cultivates competent sport professionals who can improve the performance of athletes with scientifically advanced sport technologies, as well as improve the health and quality of life for the general public by promoting leisure sport.
Sport Coaching (Graduate Program)
Vision and Objectives
Vision
This program develops students into world-class sport coaches who can strengthen Korea's international competitiveness in sport and who can help the nation tap the global market to enhance its prestige through sport.

Mission
Systematize coaching theories and practices
Provide a curriculum that enables students to become competent sport coaches
Provide students with opportunity to develop both personal and international communication skills.
Strategy
Strengthen self-confidence:

Recall and review of excellent performances at sport competitions; Understanding of ethics; and Development of action-oriented attitudes.

Dual Teaching System:

Train students in sport coaching from both theoretical and practical perspectives.

Internship Program:

Provide opportunities for students to experience sport coaching through internship programs in domestic and overseas sport teams and organizations.

Level Based Language Program:

Students can take level-based English classes to improve their international communication skills to help them become world-class sport coaches.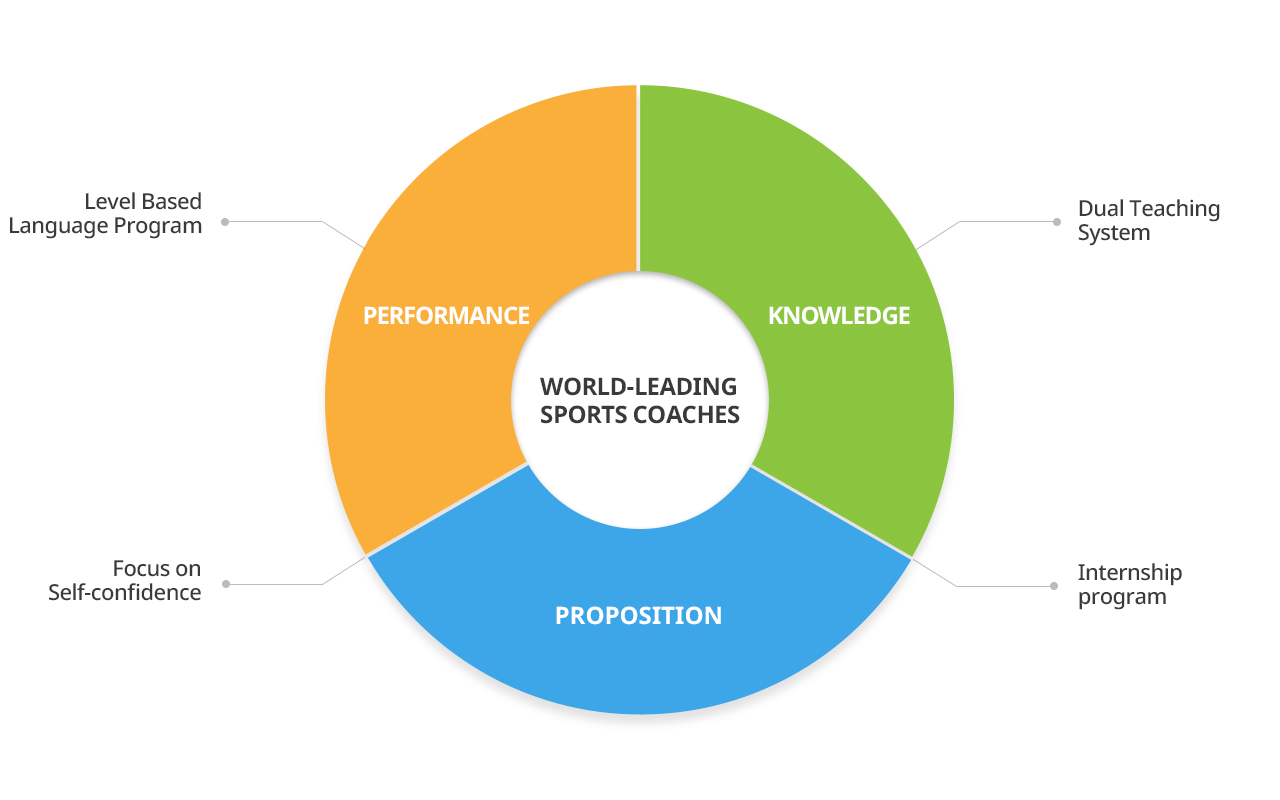 Curriculum
Educational Objectives
Our program develops students into world-class sport coaches with practical coaching skills and expertise in sports science.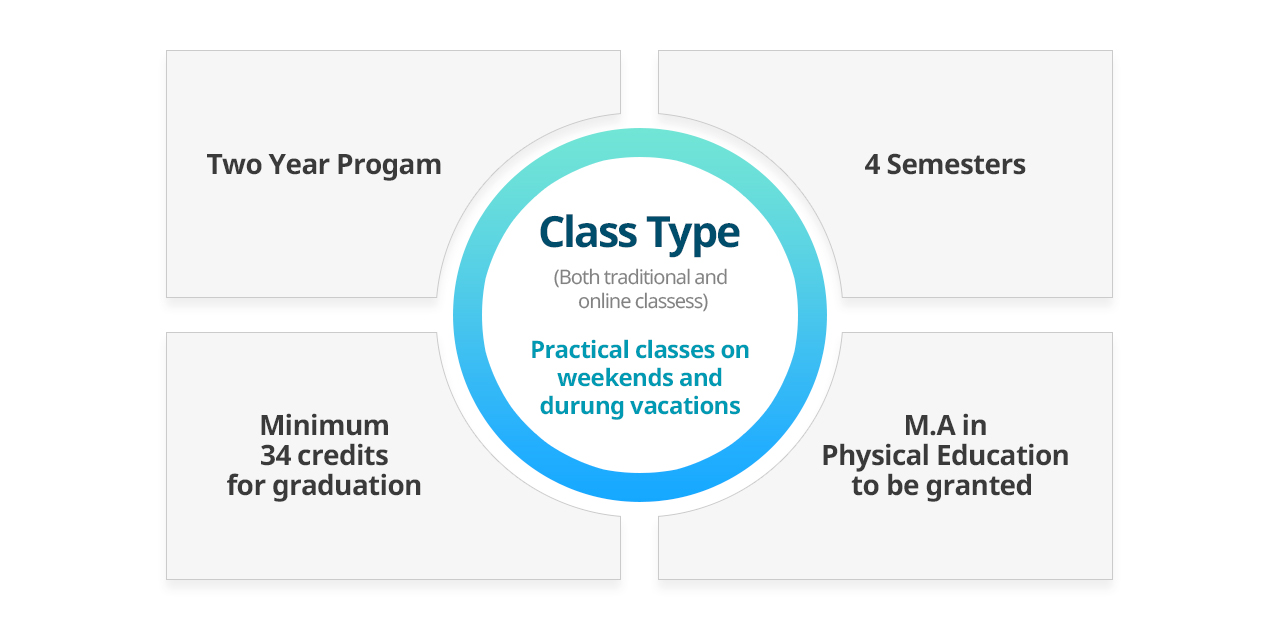 Basic Academic Plan
Students typically study under the program for 4 semesters over a period of two years. Field practice programs and internships are offered during vacation.
Each school year begins on May 2 and ends on February 28 in the following year. 15 new students shall be admitted to the program every year.
Students will be able to earn a Master degree by taking at least the minimum number of courses required by the graduate school, passing the foreign language test, and submitting a qualified thesis.
Courses
Courses are classified into 4 major categories: "Elementary Major Course," "Coaching Course," "Field Practice and Internship," and "Foreign Language Course" in accordance with the curriculum's educational goals.
Students should take at least 34 credits (including field practices and internships during vacation) to graduate, and they are allowed to take up to 11 credits during each semester.
Students can prepare their thesis in the 4th semester under the approval of advisory professors after acquiring 24 credits or more by the end of their 3rd semester.